Welcome to the Dazzling Multi-Faceted Destination for the Nawabs of Lucknow
A Venetian Themed Cosmopolitan Commercial Space

International Cricket Stadium
One of the Largest Stadiums in India
High-street Retail Solution
Start Your Shopping Spree in Style
Gondola Rides within Premises
Now Experience Venice in Lucknow
overview
Presenting a stately commercial development in the city of Lucknow. It is a state-of-the-art retail space unlike any other in the city. The entire Ekana Sports City campus will be a self-sufficient space that offers an Eclectic mix of modern facilities from sports, hospitality and retail to a residential complex. The alluring edifice of the mall is inspired by the Italian architecture. Here you will get opulence served to you in style with regal Gondola rides, extravagant diners and thrilling fun spaces.
Amenities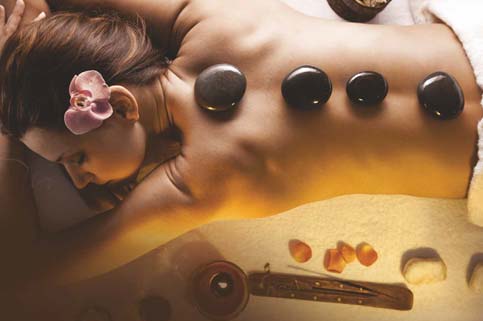 Spa Centre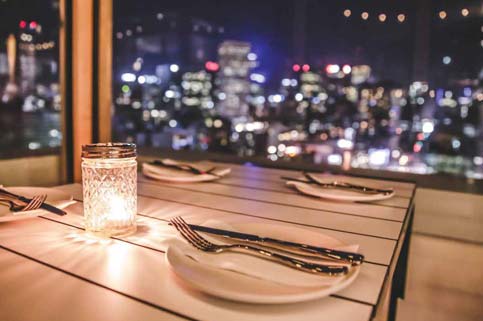 Restro Bar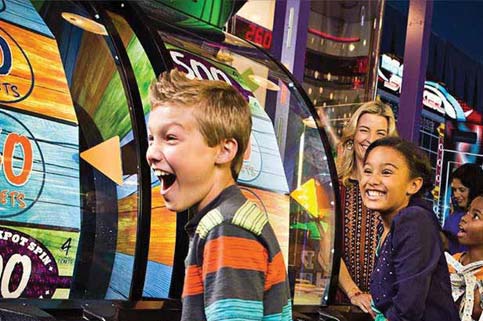 Gaming Zone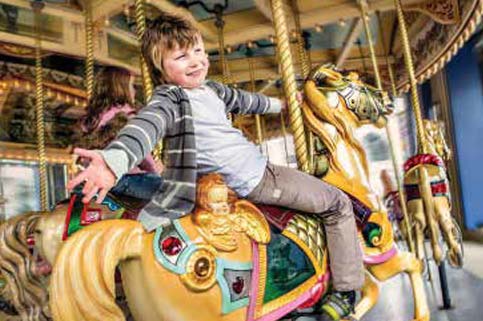 Play Rides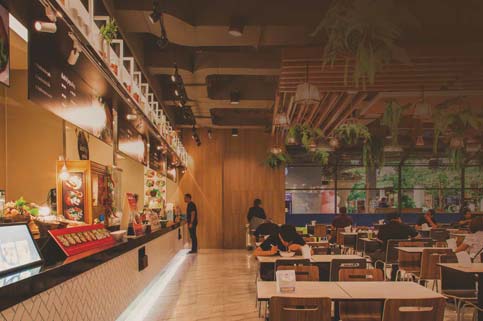 Food Court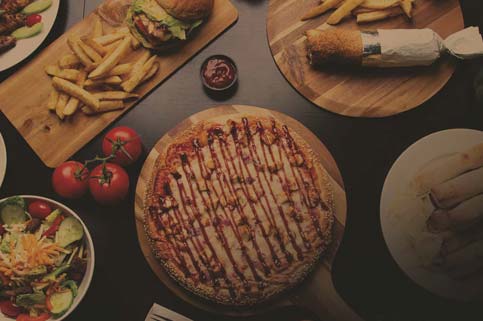 Opulent Diner
Hyper Stores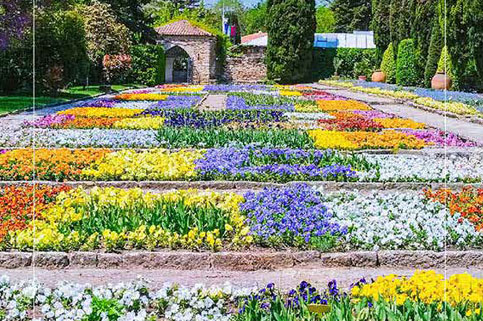 Sky-High View
Pricing details
| | | |
| --- | --- | --- |
| Virtual Space | 367 (sq.ft) | |
| Shops | 144 - 3604 (sq.ft) | |
| Offices | 476.95 - 3604 (sq.ft) | |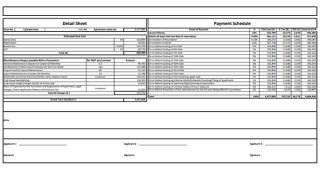 Site & floor plan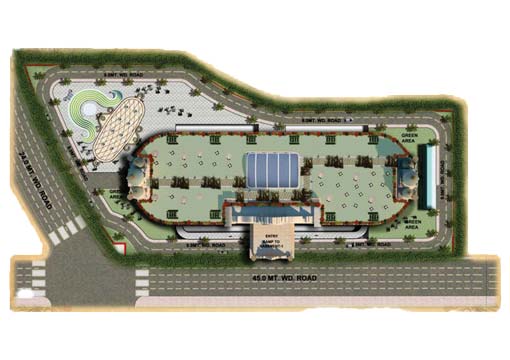 Location
Lucknow Sitapur Road - 0.4 Km
Shekhar Hospital - 1.3 Kms
RBhootnath Market - 2 Kms
Gomti Nagar Commercial Hub - 6 Kms

About Developer (Orbis Realtors)
---
Orbis Real Estate Services is an ISO Certified real estate firm in the city in Lucknow but their ventures are also located in Delhi NCR. . Established in 2014, Orbis today stands on its trajectory towards inimitable success as the firm is included amongst the best in the city. In the eight years since the inception, they have established trust with their customer –oriented dealing and their excellent records. They have an extensive database of properties be it either residential or commercial which further substantiates their position I n the market.
The wave of entrepreneurship has given many noteworthy businesses in every sector. Many startups which have successfully launched their product or service are moving to the offline market as still many of the people in India believe in offline markets. To set up an offline business one should acquire a proper commercial space. Location is one of the major factors as prime locations have a huge impact on reach. Many commercial sites are constructed for many such businesses. Ekana Mall is one such project with promising features loaded into it.
The regal capital of the state of UP is all set to welcome an unparalleled European beauty in its skyline. Italian cities like Rome and Venice have always been the centre of inspiration for many architectural masterpieces. Likewise, a new stately venture is being brought to life at this given moment.
Ekana Mall Lucknow is a RERA-approved project, the grandeur of which sprawls over many acres of land. It is a space that meets all the requisites of present-day customers. The mall is an example of what extraordinary looks like in real life. With exclusive amenities like Gondola rides which are again a classic Venetian inspiration, the place is something UP has never seen before. If you want to experience grandeur at its best, there is nothing quite like this place for you.
It will have hyper stores that will make every day. Being a commercial space it has both swanky retail shops and sophisticated office spaces. There is a wide variety of options for the Ekana Mall shops for sale. Foremost are the virtual spaces on the ground floor which are divided into three subsections: lower ground floor, ground floor and upper ground floor. Where the LG will have hyper stores which will make daily needs available to you, the two latter levels have a food court and anchor retail space. The first floor will have the same plan as the upper ground floor. The second and third floors will have gondola rides, and the fourth floor will have a food court and kids' play zone. The first floor is multiplex and beyond that, the tenth floor is the office spaces.
This regal Italian paradise is designed to be a balance self-sufficient development in the heart of the city. It has an Ayurvedic spa centre which will help relax and de-stress your body by using only natural products and practices. It will have a multi-theatre where you sit back and enjoy a good family moment with your favourite movie foods. The joyrides at Ekana and the funky games arcade are designed specifically for children. Additionally, there is also a club which has the best nightlife avenues in the city. For the families, there are opulent diners with delectable delicacies. The place also has a sky-view retro bar. Overall these provisions make the place a dazzling venture.
The location of Ekana Mall Gomti Nagar extension is also quite ideal which makes it a goldmine for retailers, business owners and corporates. The buzzing commercial and residential hubs of the city are only a few minutes away. Some landmarks in the vicinity are Hazratganj, Gomti Nagar, Charbaug Railway Station, Amausi Airport, CG City, Police Headquarters, Janeshwar Mishra Park, Lucknow Metro Rail Corporation, etc. It is also well connected to the main area of the city via arterial roads like Sultanpur Rd and Faizabad Rd. This will ascertain that the future price appreciation of the property is hefty. But the most important benefit which this location will ensure is the steady and quality footfall that will make a mall like this one successful.
Lucknow is known for its beauty and vibrancy. It is a perfect amalgamation of the west and the east. On the one has it has enthralling monuments that take you back in time and at the same time, the city's growth has led to many state-of-the-art projects being added to the city skyline. But this stunning project is unlike anything before. The project has already created a verve even outside the state. If you are interested in the property make sure to check out the Ekana Mall price list which is quite suitable given the project is in its early launch phases. As of now the starting price is only 29 Lakhs which is ideal for those who are willing to reap profits out of this goldmine of a venture.
Why invest in Ekana Mall Project?
Ekana Mall project is the finest project in Lucknow which is well-known for its promising features. This commercial project is located in a hotspot area and is easily accessible from other parts of the city. The developers assure 12 per cent on this commercial project and come under different sets of configurations. The project has captivated the major attention of investors as the project comes under an affordable price range. The popularity of this project has led many business ventures to set up their businesses in this project. The world-class architecture is blended with spacious configurations. The area offered for particular commercial plots ranges from 144 square feet to 476 square feet.

The budding business aspirants who want to kickstart their business can surely book a plot in this new-age project as it has many facilities embedded in it. The project provides 360-degree amenities so that the buyers can be benefitted from it. The project comes under an affordable price range as the smallest configuration in this project starts from 28.19 lakhs. Ekana Mall Shops are available at 28.19 lakhs and have an area of 144 square feet. The mid-range configuration offered in this project consists of Ekana Mall Showroom. Ekana Mall Showroom has an area of 235 square feet and price ranges from 58 lakhs onwards. The most prestigious and spacious configuration offered in this project includes Office Space. Ekana Mall Ofice Spaces has an area of 476 square feet and the price ranges from Rs. 99.37 Lakhs onwards.

Ekana Mall Lucknow Highlights:
The company has taken all major aspects into consideration to deliver its world-class project in the form of this project. The commercial spaces made available for businesses like Retail Retreat, Food Court, Nightlife Avenues, Grande Gondolas, Opulent Diner, Playzones, Gaming Arcades, Massive Multiplexes, Luxurious Lounges, Rejuvenating Spa, Commercial Spaces and Rooftop Resto-Bars. The luxurious spaces offered are spacious and comfortable. The buyers have the freedom to remould the overlook of the spaces offered in this project. For the specific business type, the company has made personalised arrangements too.
Ekana Mall Lucknow location advantages:
As discussed earlier the project is situated in one of the most prime areas and has got excellent connectivity with other parts of the city. Along with the roadways, one can find the public transport facilities are also well-developed. Major railway station near this location includes the Gomti Nagar Railway Station, Badshah Nagar Railway Station, Daliganj Junction Railway Station, Aishbagh Railway Station and Lucknow Charbagh Railway Station. The location has got charming vibes and a pleasant atmosphere. The social infrastructure is the key point as prominent educational institutes, hospitals, shopping centres and banks are nearby. Noteworthy educational institutes in this area includes Vibgyor school, Study Hall school, H.A.L School, Seth M.R. Jaipuria School, Loreto School, La Martiniere College, Delhi Public school and City International School. The health care amenities are handled by hospitals like Sahara Hospital, Apollo Clinic, Forrd Hospital, Mayo Hospital, Metro Hospital, Shekhar Hospital and Neera Hospital. Some of the major business hubs surrounding this project include Uptron Building, Palm Anand Plaza, Ratan Square, Vivek Khand, Levana Cyber Heights, Omaxe Heights and Shalimar TowersWell-developed social infrastructure enhances property rates as the ease of convenience increases with it.
Ekana Mall Lucknow Amenities:
The company has taken all factors into consideration and has come up with all the needed amenities for this project. The project is loaded with tons of amenities like a Central AC system, Central Wi-Fi services, a Clubhouse, a Food Court, High-Speed Elevators, Indoor, Games, a Pet Area, a Power Backup and a Restaurant. The amenities which are made available for the buyers are regularly managed by the core team.
One should surely invest in this project as the location is favourable for all business types. The company has got a good name in the real estate market and aims to provide proper facilities for the buyers. Along with the business owners, the investors can be benefited from this project by getting a streamlined money flow and incentives for price appreciation. The startup culture is blooming and more business is expanding their outlets to maximize their profits. Investors should surely invest in this project as the project has a huge potential in long run too.
Frequently Asked Question
(Q) Who is the builder of the Ekana Mall?
(A) Orbis Realtors is the builder of Ekana Mall.

(Q) What is the current construction status of Ekana Mall project ?
(A) The Ekana Mall project is under construction.

(Q) Which types of property are offered in Ekana Mall?
(A) Office spaces, shops and Virtual Spaces are offered in Ekana Mall.

(Q) What is the Ekana Mall possession date?
(A)Ekana Mall possession date is Jan 2026.

(Q) What are the key amenities of Ekana Mall?
(A)Gaming Zone, food court and spa center are some of the key amenities of Ekana Mall Project.

(Q) What is the price of Office Space in Ekana Mall?
(A)The prices of Office Space in Ekana Mall are ₹1.20 Cr* Onwards

(Q) What is the price of the Shops in Ekana Mall?
(A)The prices of Shops in Ekana Mall are ₹30.21 Lakhs* - ₹7.51 Cr*.

(Q) What is the price of Virtual Space in Ekana Mall?
(A)Virtual Space in Ekana Mall will Cost Around ₹29 Lakhs*.

(Q) What is the location of Ekana Mall?
(A)The project is located in Gomti Nagar Extension, Lucknow.

(Q) What is the land parcel area of Ekana Mall project?
(A)Over 71 acres of area is covered under the project.

(Q) Is Ekana Mall Lucknow RERA approved?
(A)Yes, Ekana Mall is RERA approved property.

(Q) What contact no. is available for Ekana Mall related queries ?
(A)The contact no. for Ekana Mall queries is +91 7669917130.

(Q) What is the RERA No. of Ekana Mall?
(A)RERA No. of Ekana Mall is UPRERAPRJ407529.
Commercial Real Estate Investment and advantages associated with It
Important Aspects influencing Commercial Real Estate in 2023-2024
Read more